Pureland Supply
Elite Education Program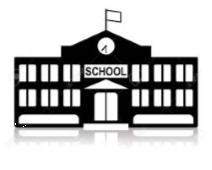 As part of our Elite Education Program, Pureland Supply offers an Education Discount to public and private schools and universities.
We know you're busy with the very important task of teaching our children! You don't need or want to worry about failed projector lamps disrupting their lessons, and you don't have to — we're here to help! You can depend on Pureland Supply to deliver high-quality lamps that will get you through the school year without interruption. Contact us today to learn more about our Elite Education Program!
Other benefits of the Elite Education Program include:
· Pre-approval for net 30 credit terms for schools, allowing you to submit a purchase order
· "Blanket" PO's honored
· Payment by check or ACH accepted
· Credit card and P-card payment is accepted at the time of sale, if that's what you prefer
· Custom quotes, including additional quantity discounts
· Same-day shipping for all orders received before 5:00 pm EST
· FREE UPS Ground shipping on all orders
· We do not charge tax unless you ask us to do so; tax-exempt documentation is not required for public schools
· All lamps have 180 day warranty from shipping date
· All lamps use Philips, Osram, Ushio or Phoenix bulbs — the same bulbs that the projector manufacturer uses!
· Options to help you simplify the ordering process and 24/7/365 ordering
· Login to view your custom pricing, order history and tracking info
· Trained staff to help with your questions
· Scholarship opportunities for HS seniors (Click Here for Application)
· A really cool (and informative) blog!
Contact Us Below to Enroll Today!